Description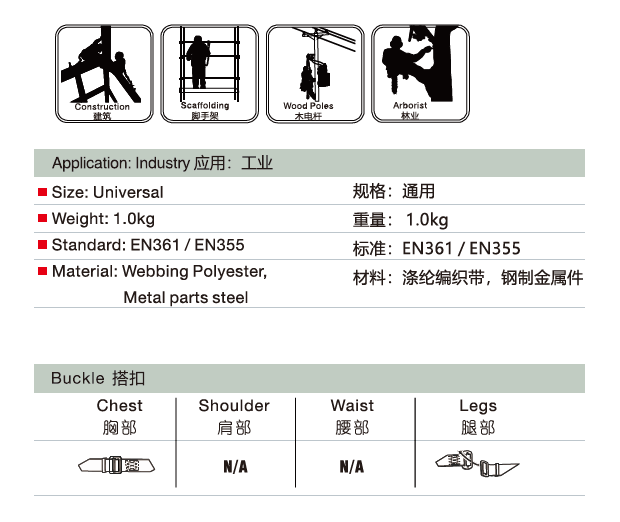 Description:
• Attachments – 2 Chest textile loops and a Dorsal D- Ring for Fall Arrest.
• Adjustments – 5 Points Adjustments at Chest, Shoulders and Thigh to adjust the length of straps.
• Convenience – Shoulders and thigh-straps differentiated by a dual colour scheme.
• Ergonomics – Ideally positioned sit-strap for extended comfort
Conforms to EN 361:2002.